Welcome to the EGYPT site
Imhotep
in the Louvre

Close to 4800 years ago, an extraordinary man
called IMHOTEP was given sweeping powers by
the king Djeser. He used these to revolutionize
culture, the sciences, mathematics, medicine and
religion in Eygpt. By building the first pyramid
he introduced the idea of the rebirth of souls.

In this site, discover the world of IMHOTEP and the
consequences of the great reforms that he began.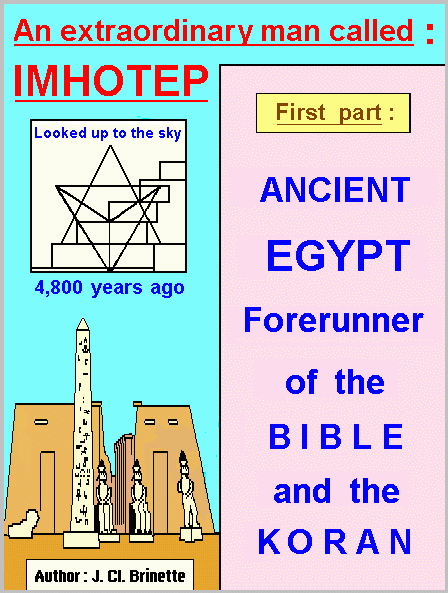 current statistics of Historel France
(in French)
o - o - o - o - o - o - o